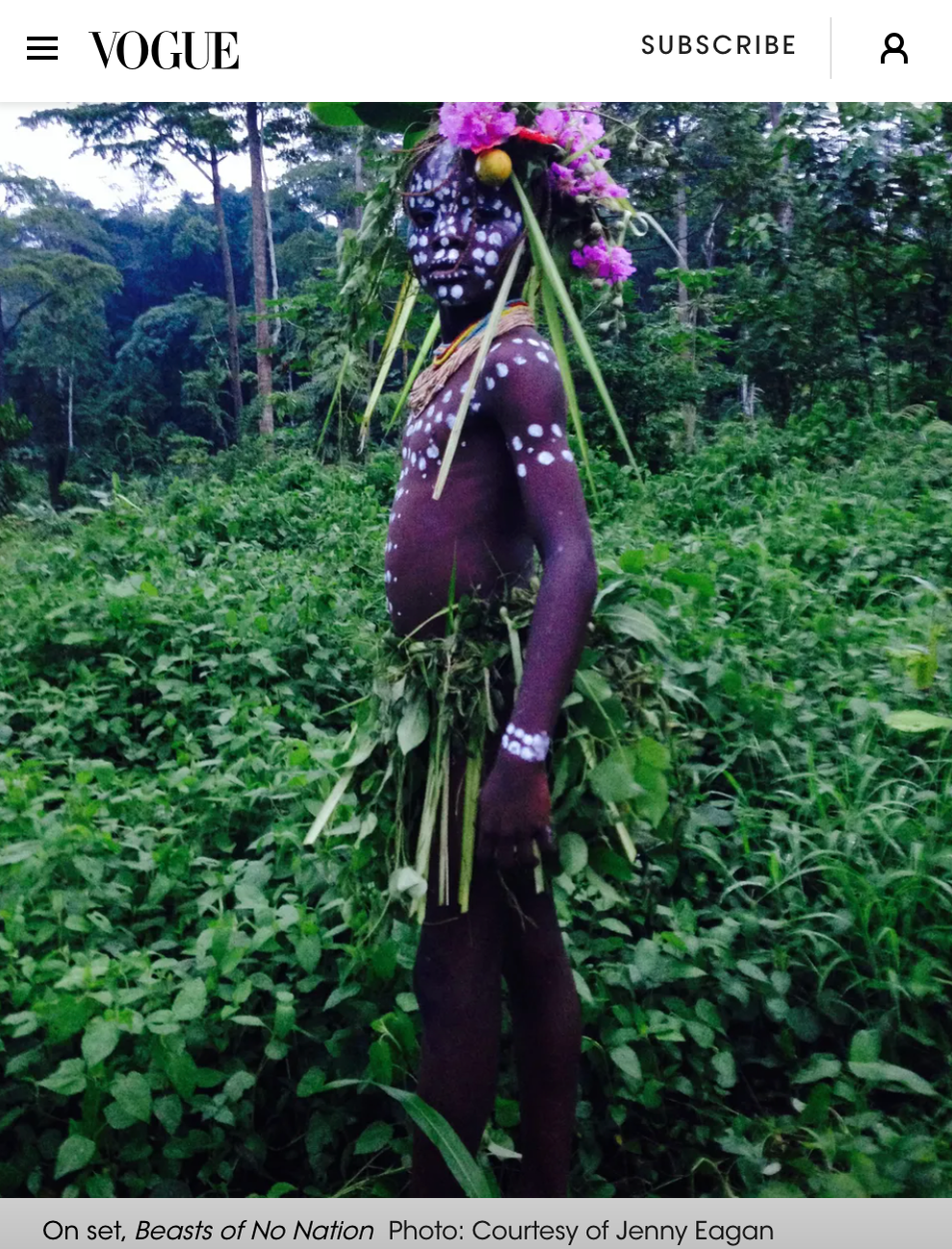 I came across this Vogue article from 2015 and recalled how in awe of "Beasts of No Nation" I was when I viewed it at TIFF that September. Having travelled extensively through Africa - thankfully passing through a war torn zone wasn't one of my experiences - I wondered what it would have been like working on it.
Aside from insights into the costuming, designer Jenny Eagan shares some of the challenges of location filming on that project.
www.vogue.com/article/beasts-of-no-nation-costume-designer-jenny-eagan
For further reading on real world filming, here's a link to CAFTCAD's current issue of BeSpoke magazine. "The Perils and Pleasures of Location Shooting" was written by me.